FSSAI License for Cake Business in India – A Comprehensive Guide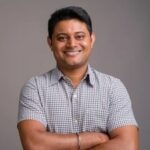 Vikram Bhardwaj
mins read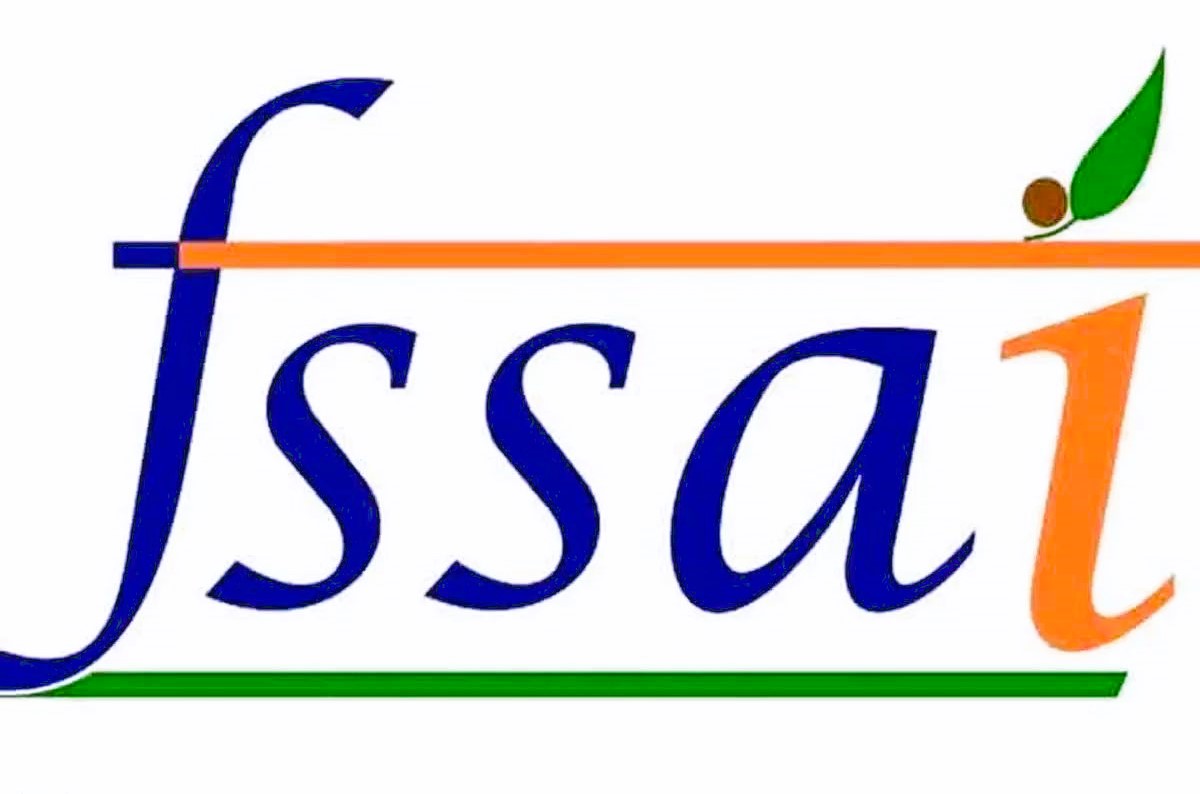 Step-by-Step Guide to Getting an FSSAI License for Your Food Business
When it comes to starting a food business in India, one of the most crucial steps you need to take is acquiring a license from the Food Safety and Standards Authority of India (FSSAI). This is not just a legal requirement but also a mark of assurance for your customers regarding the safety and standard of your food.
Whether you are opening a restaurant, a small-scale food manufacturing unit, or a home bakery, you need to get your business FSSAI-compliant. So how can you go about obtaining your FSSAI license? In this comprehensive guide, we will walk you through the step-by-step process of securing your FSSAI license.
Understanding FSSAI and Its Significance
FSSAI, or the Food Safety and Standards Authority of India, is a governmental body responsible for protecting public health by regulating and supervising food safety. It ensures that food products undergo quality checks thereby curbing the adulteration and substandard quality of food.
A business operating with an FSSAI license assures its customers that its food products are safe for consumption. This license can significantly improve your business's credibility, while also ensuring that you comply with the necessary food safety laws and regulations.
Identifying the Type of FSSAI License You Need
FSSAI offers three types of licenses, and you need to apply for the one that matches your business's scale and nature:
Basic Registration: This is for small-scale businesses with an annual turnover of less than Rs. 12 lakhs. Small-scale home-based food operators, petty retailers, or any person who manufactures or sells any food article by himself fall into this category.
State License: If your business has an annual turnover between Rs. 12 lakhs and Rs. 20 crores, you need a state license. Caterers, hotels, restaurants, and small to medium-sized manufacturers, storage units, transporters, retailers, marketers, and distributors should apply for this license.
Central License: This is for large businesses with an annual turnover above Rs. 20 crores. The central license is required by large manufacturers, 100% export-oriented units, importers, operators in Central Government agencies, airports, seaports etc.
Your annual turnover and the scale of your operation will dictate the type of license you need. Therefore, evaluate your business carefully before proceeding with the application.
Step 1: Creating an Account on the FSSAI Licensing and Registration Portal
The FSSAI application process is entirely online, making it convenient and quick. Here's how you can create an account:
Visit the FSSAI Portal
Start by visiting the FSSAI Food Licensing and Registration System (FLRS) website at https://foscos.fssai.gov.in. This is the official website for all FSSAI license applications.
Register as a New User
If you are a new user, click on the "Sign-up" option on the home page. You will be redirected to the registration page where you will need to fill out your details.
Fill Out Your Details
On the registration page, you will need to provide details such as:
User ID: This could be any unique identifier. It could be your name or a combination of letters and numbers. Remember, this ID will be used for all future logins, so keep it something you can easily remember.
Email: Enter a valid email ID. This will be used for sending all the notifications and updates regarding your application.
Mobile Number: Provide a working mobile number. Like your email, this will be used for sending notifications and for verification.
Name, State, District: Fill in your personal details including your full name, the state, and the district where your food business will be operating.
Set a Password
Choose a strong password. It should ideally be a combination of uppercase and lowercase letters, numbers, and symbols. This will enhance the security of your account.
Accept the Terms and Conditions
Read through the terms and conditions and check the box indicating your acceptance. Ensure you understand these terms before proceeding.
Verify Your Account
After you have filled out your details, you will be asked to verify your account through a One-Time Password (OTP) sent to your mobile number and email ID. Enter the OTP in the respective fields on the website.
Confirm Registration
Once the OTP is verified, click on the "Register" button to complete the registration process. You should now have an active account on the FSSAI licensing and registration portal.
Remember to keep your login details safe and handy, as you'll be using them throughout your FSSAI licensing process.
In the next section, we will walk you through the application process for your FSSAI license.
Step 2: Navigating the Application Process
After successfully creating your account, the next step is to navigate the application process. Filling out the application correctly is crucial for securing your FSSAI license.
Login to the Portal
Start by logging into the FSSAI Food Licensing and Registration System (FLRS) website using your User ID and password.
Choose the Correct Form
Once logged in, you will be presented with two forms: Form A (for Basic Registration) and Form B (for State or Central License). Select the form that applies to your business type and turnover.
Fill Out the Application
Provide all the necessary details asked in the form. This will include:
Your name and address: The name should be as it appears on your official documents. The address should be of the place where the food business operation is carried out.
Kind of Business: Specify the type of your food business, for example, manufacturing, retail, distribution, transportation, etc.
Type of Product: You will need to mention the type of product or category of food you're dealing with. This could range from dairy products, meat products, packaged drinking water to proprietary food, etc.
Scale of Operations: Mention the scale of your operations—whether you're operating at the district, state, or national level.
Investment in Equipment: The form may also ask you to specify your investment in the kitchen or technical equipment.
Review Your Application
Before proceeding, review all the information you have entered. Make sure that all the details are accurate and match your official documents. Any discrepancy may result in the rejection of your application.
Step 3: Attach Required Documents
Once you've filled out the application, the next step is to attach the necessary documents. This varies depending on the type of license you're applying for, but some commonly required documents include:
Proof of Identity: You can use any Government issued ID proof such as PAN Card, Aadhar Card, Voter ID, etc.
Proof of Address: This could be a Ration Card, Aadhar Card, Voter ID, Driving License, Passport, etc.
List of Food Products: Provide a list of all the food products you plan to manufacture or sell.
Layout Plan of the Processing Unit: This would include the size and area along with details of the machinery and equipment installed.
List of Equipment: A detailed list of the types of equipment and the number of each you have installed in your premises.
Partnership Deed/Affidavit of Proprietorship: If applicable, provide the partnership deed or an affidavit of proprietorship.
NOC and Copy of License from the manufacturer: If you are a distributor or marketer, you would need to provide a No Objection Certificate (NOC) and a copy of the License from the manufacturer.
Remember, uploading all the required documents is a critical part of your application. Any missing document can result in your application being rejected.
In the next section, we will discuss the payment of fees, which is the next step after submitting your application.
Step 4: Payment of Fees and Submission
Once you have filled out the application and uploaded all the necessary documents, the next step is to pay the applicable fees. This process is also carried out online, making it a quick and hassle-free experience.
Check the Fee Structure
The fee for obtaining an FSSAI license varies depending on the type of license you are applying for. It also varies based on the duration for which you want the license – a 1-year license will have a different fee compared to a 5-year license. Make sure to check the fee structure on the FSSAI website or the FLRS portal.
Make the Payment
Proceed to make the payment online. The portal supports multiple payment methods, including credit/debit cards and net banking. Choose the one that suits you best.
Submit the Application
After making the payment, you will need to submit your application. Review your form one last time to ensure that everything is correct. Once done, click on the 'Submit' button.
Note Down the Reference Number
After the successful submission of your application, you will be provided with a reference number. Note this down, as it will be required for all future correspondences until you get the license.
Step 5: Verification and License Issuance
Once you have submitted the application, it will undergo scrutiny by the FSSAI authority.
Wait for Verification
An FSSAI officer will conduct a thorough inspection of the information provided and the documents submitted. This might also involve a physical inspection of your business premises.
Address Any Discrepancies
If there are any discrepancies or if additional information is required, you will be informed. Make sure to rectify any errors and provide any additional information as quickly as possible.
Receive Your License
If your application meets all the criteria and passes the verification process, your FSSAI license will be granted. It will be sent to you via the email ID you provided during the registration process.
Remember that the FSSAI license is usually valid for one to five years, depending on what you chose during the application process. You will need to apply for a renewal of the license at least 30 days before the expiry date.
Obtaining an FSSAI license is an essential step in setting up your food business in India. It might seem like a complicated process, but with careful attention to detail and proper understanding of the requirements, you can navigate it smoothly. This comprehensive guide aims to simplify the process and help you obtain your FSSAI license hassle-free.